Gouache painting of a Silvereye
This Gouache painting was inspired by my recent journey to New Zealand, where I've encountered so many beautiful and  incredibly brightly coloured birds, among which was the Silvereye. A limited edition of prints of the Silvereye is available for purchase. The original has been sold. Drop me an email or fill in the contact form if you're interested in obtaining a print. 
The process all started with sketching out the Silvereye . Then, the sketch was transferred onto high quality paper, using a light pad.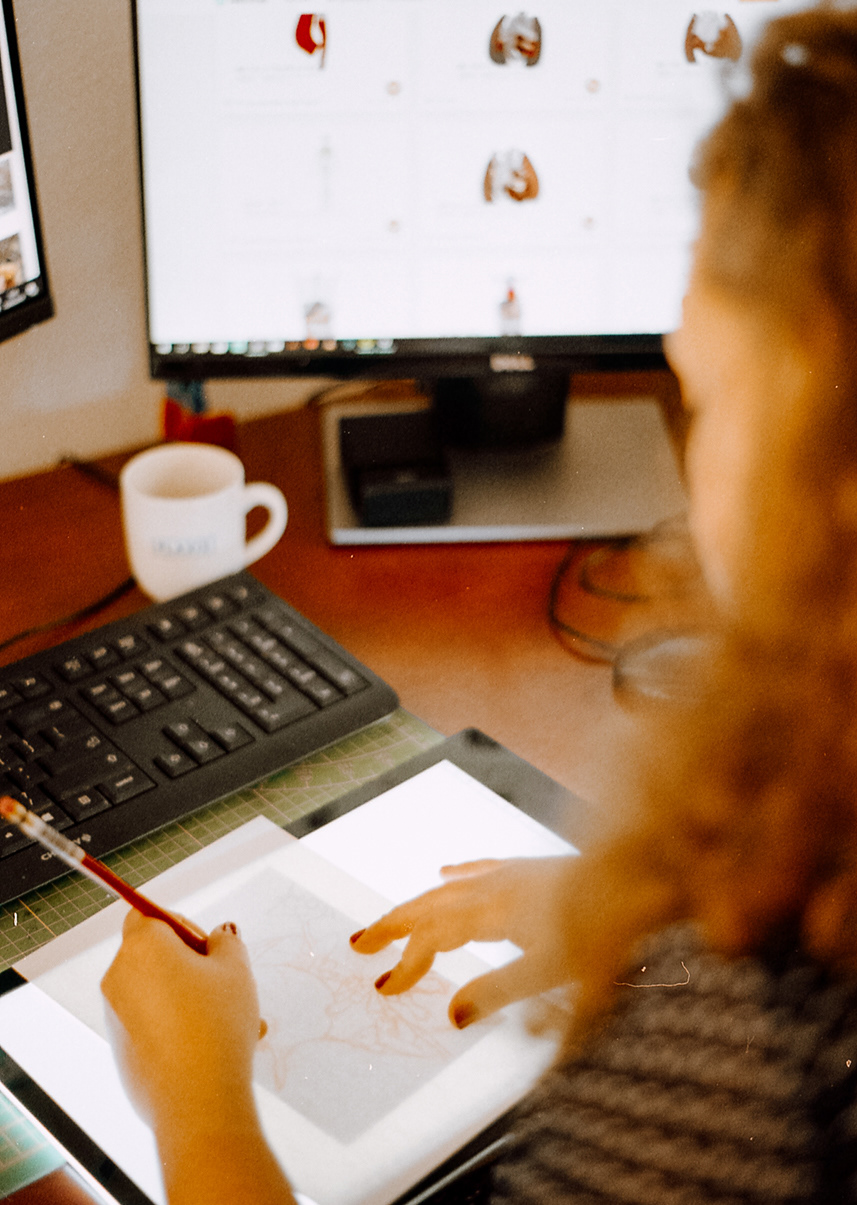 When the sketch was finished, the silvereye was painted, using photographs as colour references.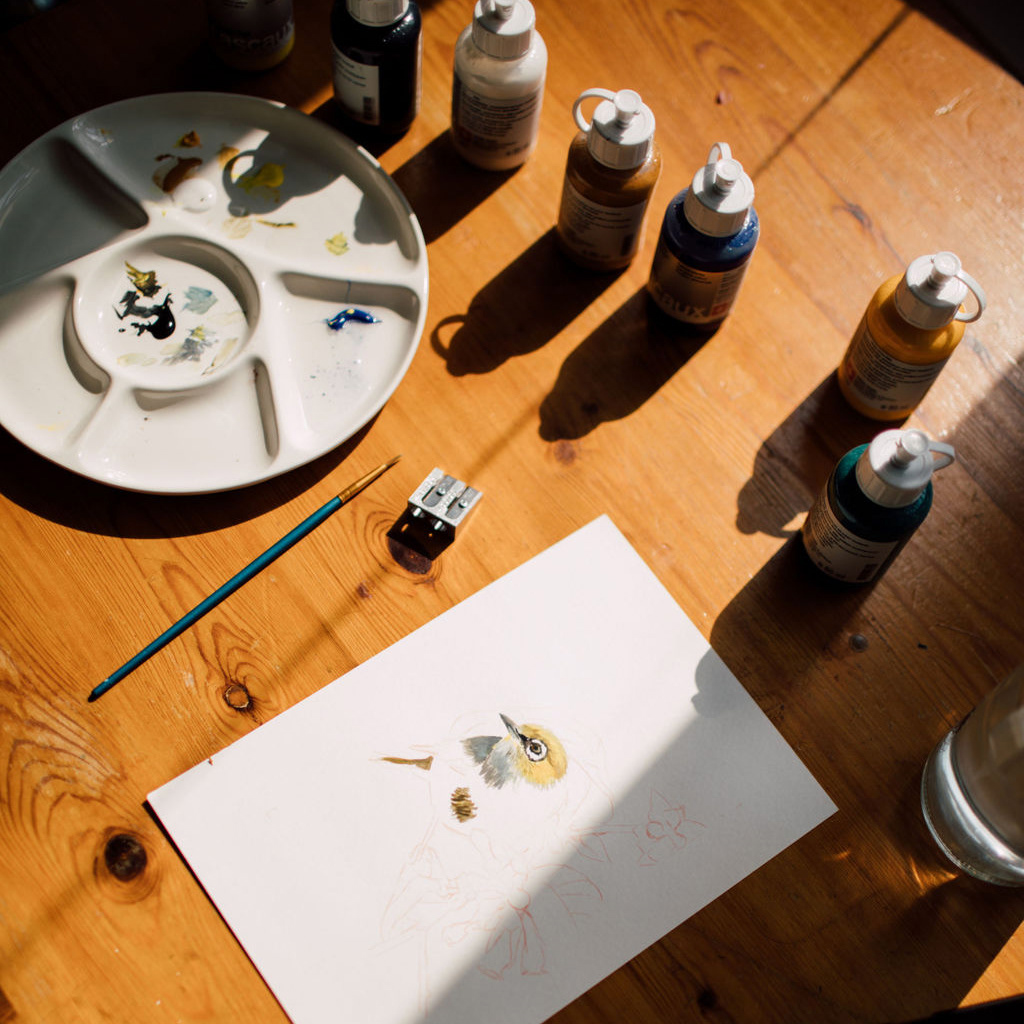 Since gouache paint can easily be reactivated, the silvereye was painted in a few sessions. The final piece is shown here on the left. Limited edition prints were made, one of which is shown below.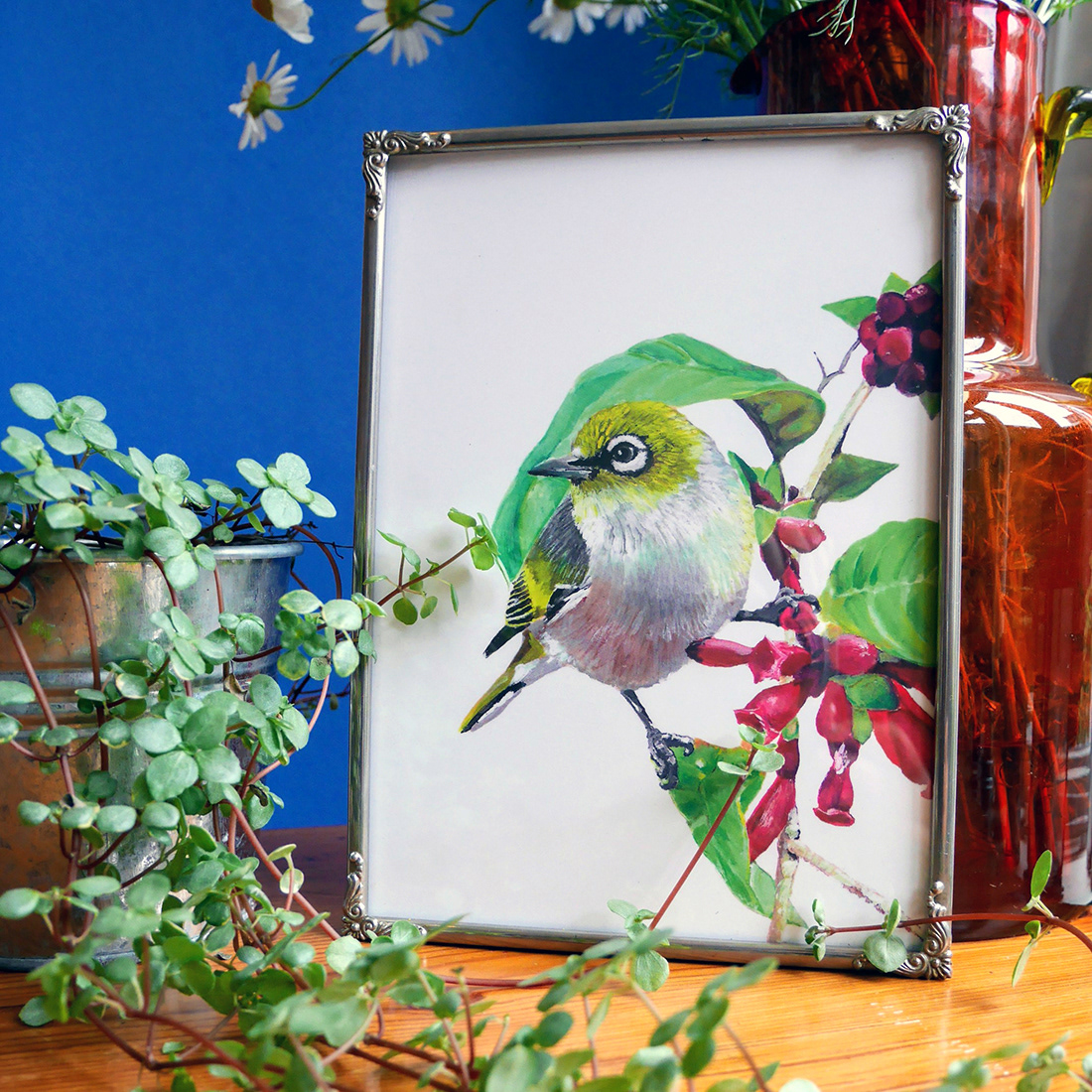 Interested in purchasing a print? Click on the email button below to drop me an email or contact me using the form on the contact page of this website.