One of the creative habits I have set for myself at the beginning of 2021 is to spend time every day drawing or painting. And this watercolour and colour pencil illustration is the first result! Follow along for a little look behind the scenes of the making of this medical illustration.
1. Sketch
Like most of my projects, this project started with a sketch. I used my favourite pencil, the Prismacolor Col-erase and sketched on printer paper. In 2020 I worked on some illustrations showing placenta previa for an e-learning module and I enjoyed (digitally) drawing fetuses so much that it was one of the first subjects that came to mind. 
Once I had a a broad grasp on what I wanted to paint, I transfered the sketch onto watercolour paper and further refined it.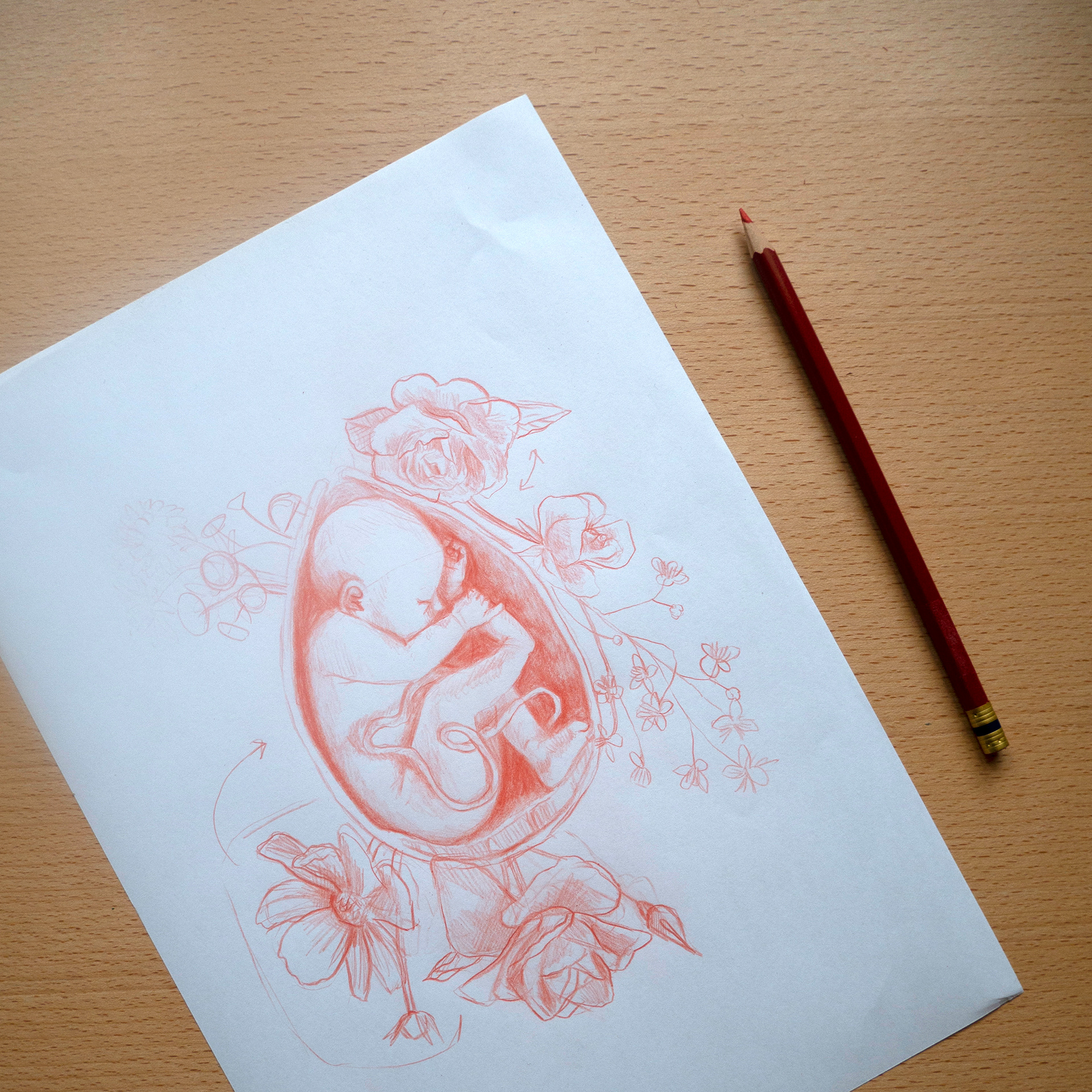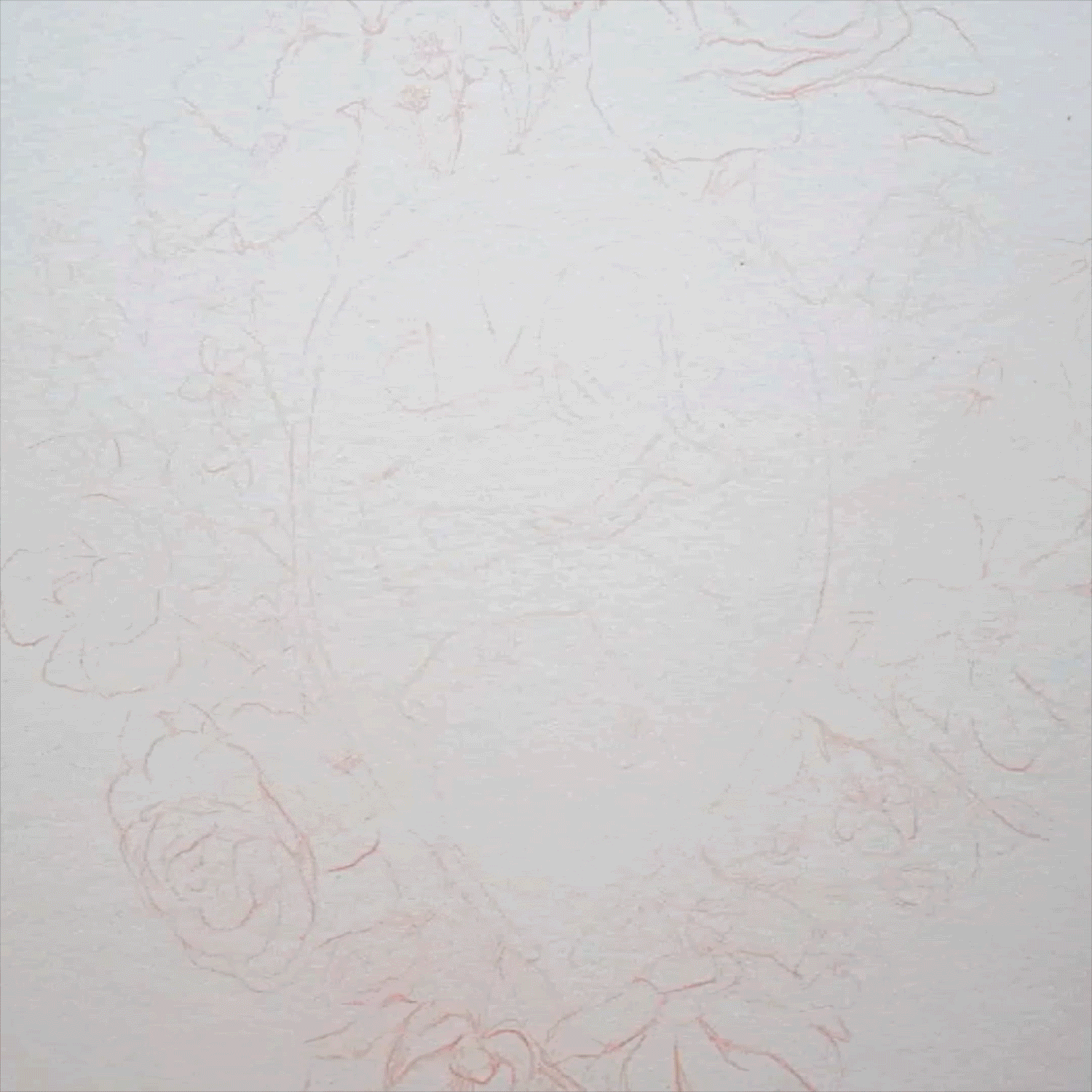 Once the sketch was refined enough, I started applying washes of watercolour. An impression of the process is shown in this little gif. For the entire timelapse of the watercolour part of the illustration, click here.
2. Colour pencil
After blocking in most of the shapes with watercolour, I further refined them and added in more detail using colour pencils. This is definitely the most lengthy part of the process, but also the most satisfying; everything comes together. Click here for a video of the process.